Oct
12
Sat
Speiderhytteturen

@ Eastern part of Oslo
Oct 12 @ 09:00 – Oct 13 @ 16:00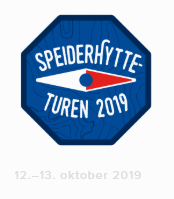 Kenneth and Øystein are planning to do this haik. It is a haik between several scout cabins in the forest east of Oslo.
You can join if you want to, we plan to walk approximately 30-35 km. during the weekend and sleep in hammocks.
I (Øystein) can help with a place to stay from friday to saturday and transport to and from.
Read more on https://www.speiderhytteturen.no/
And – yes- you get (to buy) several patches.